OEM/ODM (consigned production and development) of cosmetic products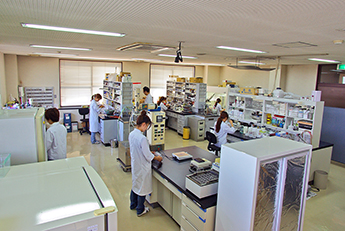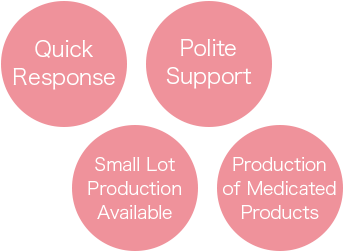 Trust Geol Chemical with consigned development and production of your original cosmetic products.
*In general, an order must be for production of more than 1,000 bottles, but we may be able to accommodate your production needs even if it is less than 1,000. Please feel free to contact us.
Since its establishment in 1957, Geol Chemical has strove to make reliable and careful product development based on trust backed by a history of more than 55 years. Our spirit is thoroughly utilized in OEM/ODM (consigned production and development) of cosmetic products. We promise to develop cosmetic products of the highest quality for our clients. Please feel free to contact us if you are interested in having us develop cosmetic products for your original brand.
[Business Description]
Consigned production, planning proposals, functionality evaluation, formulation design and sales promotion support for basic skincare products and the handling of pharmaceutical affairs
Basic Flow of OEM/ODM Product Development
| | |
| --- | --- |
| | Inform us of the form and concept of the desired product, etc. |
| | |
| | We submit a tailored plan to you based on your sales strategy and requests. |
| | |
| | We will make adjustments as needed and present test products until you are satisfied. |
| | |
| | We will propose attractive packaging based on the plan and test product.。 |
| | |
| | We promise definite production and shipment under a thorough quality control system. |
We strive to flexibly accommodate our client's needs so that we can be of help to their business and as best a business partner as possible. We seek products of the best quality and all sales, research and production departments work on product development together as a team.